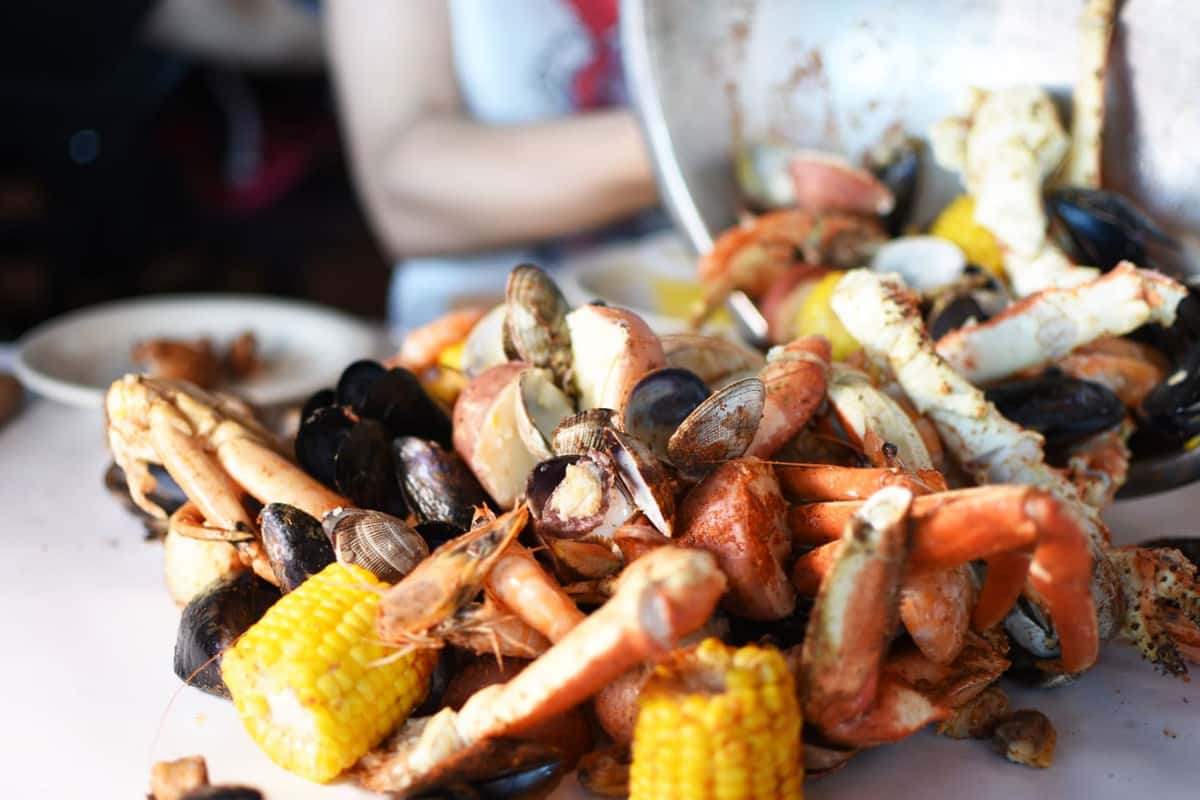 WELCOME TO The Crab Pot Seattle
on Miner's Landing Pier 57

Home of the Famous Crab Pot


S E A F E A S T


for two or more.


The Crab Pot Seattle is a fun and casual restaurant specializing in delicious seafood. What makes this particular restaurant famous is its incredible Seafeast. There are four different varieties of Seafeast but they all have one thing in common: giant steamed buckets of seafood that are dumped directly onto the table. For those looking for a more traditional entrée, The Crab Pot Seattle has a wide variety of options. The rest of the menu is made up of fried seafood, grilled seafood, chicken, burgers and sandwiches.
Located inside Miner's Landing Pier 57 "Main Mall Entrance". We have amazing waterfront dining views and a large outdoor patio available.
While here, learn about the fascinating history of the pier, which played a significant role in the Seattle Gold Rush (1897-98). You can enjoy iconic PNW experiences here like watching Wings Over Washington and riding the Seattle Great Wheel.