Back To Menu
Seafeasts For Two! Or More
"The Clambake"
Steamed Clams, Oysters, Pacific Mussels, Dungeness Crab, Snow Crab, Shrimp In the Shell, a Salmon Skewer, Andouille Sausage, Corn on the Cob & Red Potatoes in Their Jackets
Have you tried this item? Pop it!
Help other diners know what to expect by sharing your experience.
82 people have popped this item
Photo Gallery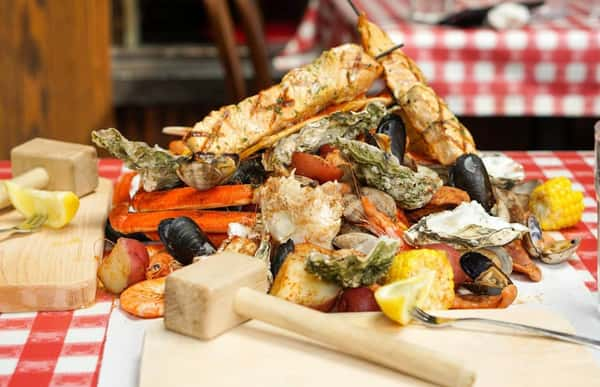 Back To Menu
Seafeasts For Two! Or More
"The Clambake"
Steamed Clams, Oysters, Pacific Mussels, Dungeness Crab, Snow Crab, Shrimp In the Shell, a Salmon Skewer, Andouille Sausage, Corn on the Cob & Red Potatoes in Their Jackets
Back To Menu